About Us
intelligent.efficient.reliable - web services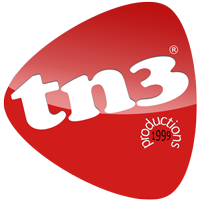 Perth Web Host.com.au is a service provided by TN3 Productions - which was established in 1999 to provide local SMEs with world-class web services at a fair price. TN3® is West Australian owned and operated.
Our business is based on three essential principles (outlined below) combined with outstanding customer service; value for money; and extensive knowledge of the web industry. We attribute our longevity to this model.
INTELLIGENT: One of our essential principles has always been "work smarter". Working and operating smarter enable us to stay in focus, while still able to deliver fresh, superior and valuable service to our clients without compromising on quality. We are the intelligent choice in web services.
EFFICIENT: In order to work smarter, we need to develop efficient processes and procedures. Since 1999, our processes have been further developed and refined. Our efficient methods of operations have slashed our overheads significantly, and these savings are visible in our pricing structure. You too could benefit from our efficiency.
RELIABLE: To be able offer a reliable service, our operations must be streamlined, efficient and autonomous - giving us more time to look after our number one asset - our clients. We have proved this by surviving the tech wreck of 2000 and still growing stronger than ever. Only because our processes are reliable, could we provide you with a reliable service.
OUR MISSION: To provide our clients with intelligent, efficient and reliable web development, hosting and support, while maintaining the exact principles for our business practice.
inperth.com.au, perthwebhost.com.au and localism.com.au are part of TN3 Productions' network of Web Services.